Crop an irregular shape using Intersect
The crop tool in CorelDRAW X3 will only do a rectangular crop. What if you wanted to crop a complex image that includes a bitmap into an odd shape?
For this tutorial you'll want to have the Shaping docker open.
To open this docker, select from the menu bar Arrange > Shaping > Shaping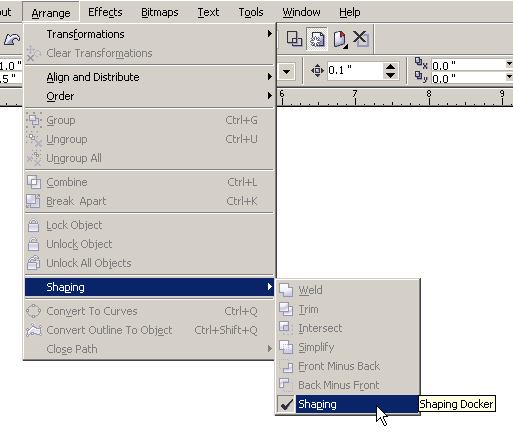 We'll use a complex image that is grouped. The sky background is a bitmap and the Acropolis is a vector object from the CorelDRAW Graphics Suite X3 CD.